Alt.com Review
About Alt.com
Team FriendFinder first launched Alt.com in 1995. These swinger dating sites bring those people together, searching for casual sex with no strings attached and engaging themselves in activities like BDSM, fetish sex, and bondage.
It is an adult dating site that caters to people who are sexually adventurous and are in search of erotic, BDSM, bondage, and fetish sex. If you are a curious cat or you want to engage with the users, this dating site is where you want to be.
Signing Up and Login Process
The sign-up process is pretty simple, free, and takes only 5 minutes. But if you want to dive into the real BDSM world, you will have to upgrade to a premium membership. You can engage and connect with members by exploring their profiles.
When you register, you have the option to sign-up as a man, woman, a couple, or even a group. After registering, you have to verify your email before proceeding to use the site. Once you are done with the verification process, you can access the wonderful world of alternative sex adventure.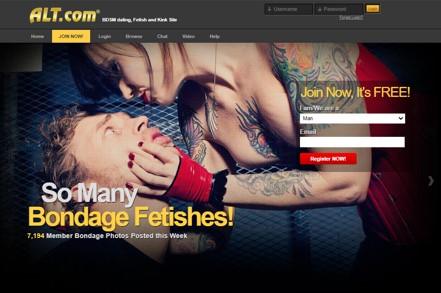 Members and Profiles on Alt.com
People who belong to the Alt dating community find interest in BDSM and seek bondage and fetish sex. The members are not necessarily single. They can be individuals, couples, or even groups who define dating differently have a different taste in bed. These people are fans of erotic sex, and they enjoy role-playing during sex. Some users prefer being the dominant one, and then some like being submissive.
The site is open for all kinds of users who are curious about dating. Most members join the website to explore and look for no-strings-attached sex.
Profile Quality
As a member of alt.com, you can complete and always update information on your profile anytime. It is for you to decide on how much detailed you want your profile to be.
Some male users even give information about their penis sizes along with circumcision information. Moreover, they even mention their role in BDSM and their experience in that genre of sex. All this information can help you in understanding the members of this community.
How to Make Contact and Send Messages?
Alt.com offers many mediums of contact. You can easily communicate with people through the built-in chat system on the website. As a member, you can live chat with models for free. You can add members as your friends. And you can also search for members who are online and who are near you. However, to use that system, you need to upgrade your account to premium membership. Without that, you are unable to view the messages and even reply to those messages.
Another way to communicate with other members is to join Alt.com's chat rooms.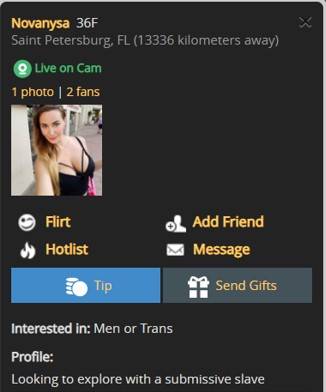 Security and Support of Alt.com Site
The site takes things very seriously when it comes to safety and privacy. It does not promote or encourage any harassment, spam, or anything of the kind. The site is quite strict about the members' ages and does not allow people under 18 to access the website.
However, even with the full-proof security and profile filtering measures, you can still come across fake profiles. Moreover, there are even scammers on the website that do not show a positive side. The site has banned the word rape from use in its posts or messages.
Alt.com App Review
Alt.com is not available in the form of an app. Members who want to use its services need to access the dating website instead. The dating website is equipped with all the facilities a modern app would have. Unfortunately, you can only use it on a browser.
Special Features
Some unique features make this site different from other dating websites, such as Astrological compatibility, Hot or Not, Purity tests, Testimonials, Kinks. Each feature is a unique way to communicate and get matched with another user.
Pros and Cons
Pros / Cons
The site carries a lot of traffic.
It has a feature to meet others who are into alternate sex.
It is open to all sorts of relationship arrangements.
The user interface is complicated.
There are many extended questions.
As a free user, you cannot have much access to the features of the site.
Costs and Prices
There are two kinds of premium membership. One is silver membership, and the other is gold membership. The costing differs from tenure and membership classification.
Silver Membership:
1 Month $22.94
3 Months $41.37
12 Months $123.51
Gold Membership:
1 Month $34.44
3 Months $68.97
12 Months $185.26
The site accepts all kinds of payments through credit and checks. If you are too keen about alternate sex, then you will end up paying for premium membership.
Free Account
There are many basic features that you can have access to with a free account. With a free account, you can get Registered, Upload photos, Join chat rooms, Send virtual flowers, Add other profiles, send friend requests, Use the Hot or Not option, Search for people by using the different filters, Use the Kink search filter.
Premium
Silver Membership
can contact other members
can see gold members
can access introduction videos
have partial access to blogs and magazine
Gold Membership
Gold users are shown on top of the list
have full access to blogs and magazine
Can get ICQ, AIM, and MSN IDs of users
Alt.com Review – Experts Conclusion
In our view, it is far the best dating site for alternate sex and fulfilling your fantasies. The site also helps those bored of their regular lives and want to spice it up a bit. It is a good place to bring about like-minded people in terms of their interests in sexual practices. Even though there are some concerns about the site's safety, it is still liked among individuals.
FAQ
Can I Sign up for Alt.com for Free?
Yes, you can sign up for free to access some basic features of the website.
Does alt.com Have a Free Trial?
You can register yourself for free and avail all the features of a free user.
How Can I Cancel My Full Membership on Alt.com?
You can read everything related to your payments and subscriptions in the "My Account" section on the website. Click on Billing History, and you can take further steps there.
Can I Connect the App to my Facebook Account?
There is no app for alt.com. Therefore, there is no option for it to connect to Facebook.
Is it Safe to Input my Credit Card Details for Membership Payments?
Yes, it is safe to add your credit card details for membership payments.
How Can I Delete My Alt.com Account?
Simply browse to "My Account." There you will find the Delete Account option. Click on that option, and you can delete your account permanently.
Is Alt.com Legit?
Yes. Although there are many fake users on the website, the site is still legit.
Is Alt.com a Scam or Fake?
No, it is not a scam, as millions of regular members trust this site.

Alt.com
Visit Site