How to Date Shy Gay Men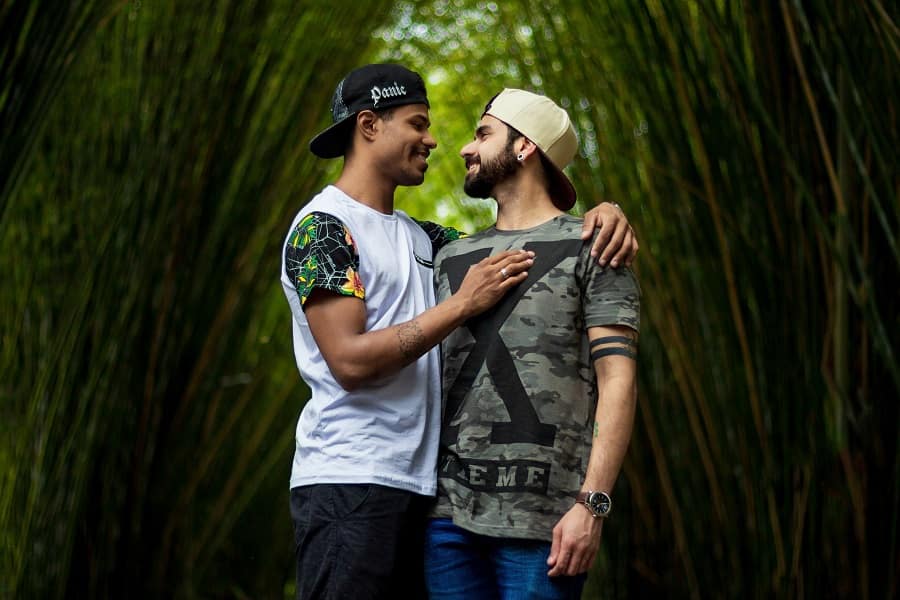 Maybe you've got your eye on a guy, but he's so shy that you can't seem to strike up a conversation? Or perhaps you just find yourself attracted to gay men who are a little on the quiet side at first?
Whatever your reason, shy gay men are absolutely worth the effort as often beneath the surface, there's a cauldron of steaming-hot, smoldering sexiness. If the guy you want to get with is shy, you'll need to take a different approach, as simply bowling up and expecting him to respond to your advances is unrealistic.
Here are a few tips about how to date shy get men and how to enjoy a relationship with them once you're past first base.
Shy Gay Men Are Different to Quiet Men
All too often, shy gay men and quiet men get put in the same category, but they are very different in reality. Being the strong, silent type could easily be a cover for shyness, but it may also signify something else. A quiet man is comfortable in his own skin and doesn't feel the need to bow to social pressure to engage in chitchat. A quiet man is confident in social situations, despite his quiet demeanor, and is typically very secure about himself.
In direct contrast, a shy man can be riddled with self-doubt and also find social situations excruciating. They may also be quiet but inside, their thoughts will be very different from the man who's just choosing to be quiet. A shy man may long to be able to join the social scene but feel crippled by anxiety.
This means that before you approach a guy, you need to work out if he's shy or just quiet – not always as easy to spot as it seems!
Try New Things: Find the Best Gay Chat Rooms
Online gay chat rooms are one of the best ways to meet new shy gay men as it provides them with an opportunity to meet others in a far less threatening manner. Opening your mouth to talk can be difficult if you are genuinely shy, which is why pubs, clubs, and bars are almost impossible. Even if a shy guy is relaxed with family and friends, it might be very different when they're meeting others for the first time.
Online chat allows you to take things at your own pace, which means that shy men can take their time and wait until they're ready to join in the conversation. Being able to hide behind a keyboard can make it easier for them to break through their inhibitions and allow you to get to know them more easily.
The great thing about online chat is that you don't need to make any complicated plans to meet up. Shy men are often better as they get to know someone, which can take a bit more time than usual. Rather than having to meet on multiple occasions and have an awkward, quiet date, you can slowly break the ice online by just hanging out whenever you've got a spare 10 minutes.
Develop a Thick Skin – it Will Help a Lot
If you're serious about wanting to date a gay guy who's introverted, you'll need to be able to handle everything that comes with him. That means even after you get together, you might have to be the one to do all the heavy lifting in social situations. He's unlikely to be a vocal and active participant at large social gatherings, so you'll need to be prepared to compensate for his quietness.
You might also have to be persistent to get past his guarded exterior. Shy guys can put up defenses, which makes it hard for a boyfriend to get close. This is often due to their insecurities and nothing to do with whether they're attracted to you. However, it can sometimes feel like a personal rejection – but that's really not the case.
If you want to date an introverted guy, be prepared to be persistent, and eventually, you'll succeed if he's attracted to you too. They take a while to warm up and to be persuaded that you really do want to get to know them. Be consistent and don't take things personally if they don't seem to respond enthusiastically. A shy guy may really want to chat with you but just find it difficult to get the words out!
Relevant news