How to have a great first date with a plumpy girl? The 2021 Guide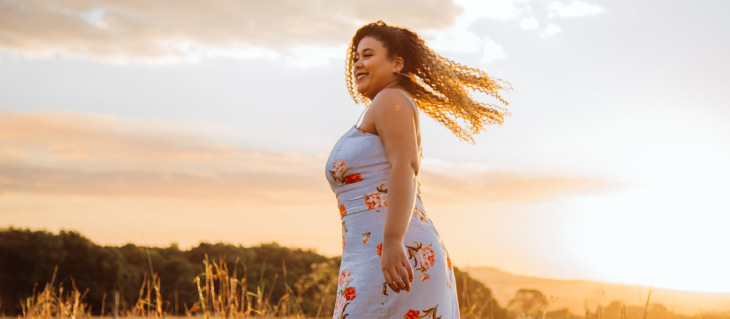 When seeking a girlfriend, be mindful of who you attract. If you set the wrong expectations, you'll have a rough time. If you wait for a good match, the potential will amaze you. Matching with a plumpy girl might be the perfect solution. Chubby women are emotionally strong and desire attention.
How a Plumpy Girl Feels
When I look in the mirror, I convince myself my body is ideal. Scales don't define me. Skinny women have body hang-ups too. I appreciate it when a man desires me. I get turned off when he looks at other females. I hope he sees the real me instead of thick legs. I have an independent mind, a strong will, and I can make anyone laugh! If you judge me by my size, you're missing out!
What to Expect
If you like a chubby girl, consider her feelings. She will appreciate it if you date her because she's a good person. Avoid comments that make her doubt herself. Society makes her feel bad daily about her weight. Here's what you have to do when setting a date:
Understand Her Perspective
She sees the world differently, so empathize with her perspective. When she wakes up, she has the needs of all women. She wants a loving partner and to get off this app. If you are a match, you enjoy each other's company and form a safety net where your joint needs are met. Grow old together if that's your desire. As you learn her quirks, her weight won't matter.
Celebrate Her Strengths
A chubby girl had a tough experience growing up. She can't grab a man's attention with delicate curves or her tiny frame. She emphasizes an outgoing nature and wit to get noticed. So, she's a great talker. Her ideas make outings more exciting, and she has cool friends. Chubby girls compensate for what they lack. To attract a mate, they step up their game. Take notice!
Getting Through the First Stage
Forget the stereotypes you've heard. She knows you can't pick her up and carry her over the threshold. She doesn't appreciate comments like: "I dig a girl with meat on her bones." This detracts from everything she offers and hones in on weight. Ask about her hobbies, favorite restaurants, and preferred foods. With enough information, suggest a meeting date and time and await her response.
Follow this guide for the first date:
Setting the date: Let her change to the proposed meeting time and activity.
First date flirting tips: Focus on her personality. Larger women might doubt they deserve love and companionship. Change this mindset. Some women attract men easily, while others are self-defeating. They feel bad when they don't get attention. They don't realize men love confidence, not skinny bodies. Compliment her hair, clothes, makeup, jewelry, shoes, and smile. Tell her she has cute ears or an adorable nose.
Ask about her career, friends, and family.
Ask her to share the story behind a picture on her profile. You wish you had been there because she looked so pretty and happy.
If she brings up her size, handle it with care. If she asks if you've been dating chubby ladies, be honest. She knows how some men treat thick girls, and she can handle it.
Ask to meet again. The venue doesn't matter. She loves conversation. Say things that make her smile. Share funny stories from childhood.
Let her choose conversation topics. See if her values resonate with yours or if you can tolerate them.
Answer questions about prior relationships.
Listen to her stories. She shares what you should know. If you accept her, she can move forward.
Reveal your hangups to put her at ease.
Describe what you seek in women. She knows if you're sincere.
A plus-size girl wants a great guy. She can determine if you like her company. She knows if you love her body. Ensure your body language and expressions match your words. If you click, create something deeper.
A chubby girl fights negative social programming. She faces the world and proves she deserves the same things as thinner women. She loves herself when shamed by judgy advertising. She plunges forward in all endeavors, including online dating, despite adversity, which makes her strong. A plumpy girl can steal your heart, but don't date one you aren't attracted to!
Relevant news