Scoring a Second Date – A Fool Proof Guide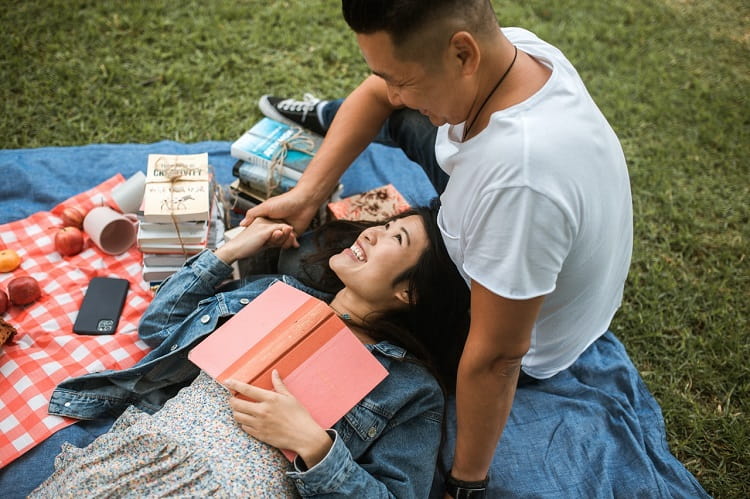 You've done the hard part – you've scored yourself a first date! Congratulations! As nerve-wracking as it might seem as you head towards your first date, you have climbed the biggest hurdle – convincing them to meet you in person – but how do you ensure you don't screw it all up on the first date?
How to Make it Through a First Date Smiling
First dates are anxious for everyone, but when you've met your date online or through dating sites, you already know them much better than you would someone who you met in a bar or are meeting for a blind date – and it's important to use that to your advantage to secure that second date.
The beauty of online dating is you have a record of every conversation you've ever shared, and you can refer back to their profile at any point to remind yourself of their hobbies or favorite things – something that will impress anyone who you're new to dating.
Little things like bringing up something they mentioned weeks ago – such as a favorite drink or food – can be a great icebreaker when you first arrive and ensure any small talk is brushed away to be replaced with engaging conversation.
What to Avoid
There are no set rules for first dates. However, first date etiquette is very real! The first thing to consider when planning a first date is what is the first date appropriate? Many of us are so excited about the prospect of meeting our date for the first time that we don't consider whether or not the location works.
For example, if your new date invites you out for Mexican food in your haste to accept their offer to meet, you might overlook how it makes your IBS flare-up. Or if you're invited out on a boat trip, and you don't mention you get seasick. Or you've invited hiking, but you've not walked further than from your car or back in the last year.
All of these situations lead to embarrassing situations for you and are unlikely to score you that second date – no matter how cute they thought you were before. When planning your date, it's better to choose something you're both comfortable with and something you can both enjoy – they can learn about your seasickness at a later date when it won't be so embarrassing for you both.
Equally, if you go for dinner on your first date, it is a good idea to consider what you're ordering – even if you don't have any food issues. Spaghetti, pizza, and even sushi are all dishes that, while AMAZING, don't look so great when you're trying to eat them seductively across from your date.
Being rude on a first date is a huge no. However, sometimes we don't mean to be rude or offend – so it's best to avoid topics such as politics, religion, or sex until you get to know each other better. Jokes are a great way to break the ice on a first date – however, be conscious of the subject matter and that it can't be seen as offensive.
Should We Kiss Before the Second Date?
Ok, you're the first date was a success, and now you're parting ways for the night – should you kiss before the second date? The answer is, it's completely up to you – there are no rules, it depends on how comfortable you both are – and if you don't try, you'll never know.
Securing the Second Date
When you get home from a first date, it can be tempting to start organizing a second one as soon as possible,but it's often better to take things slowly. Instead, send a text letting them know you're home and thanking them for a wonderful evening or date; you could mention wanting to do it again soon – but don't try to organize anything yet.
After a couple of days – but don't leave it too long – ask how they are doing, how their week has been, and if they're free to do something within the next few days. If you've enjoyed your first date together, there is no reason why they should say no – and if they do, it's as easy as jumping back online and meeting someone new.

Relevant news