The Most Popular Gay Date Ideas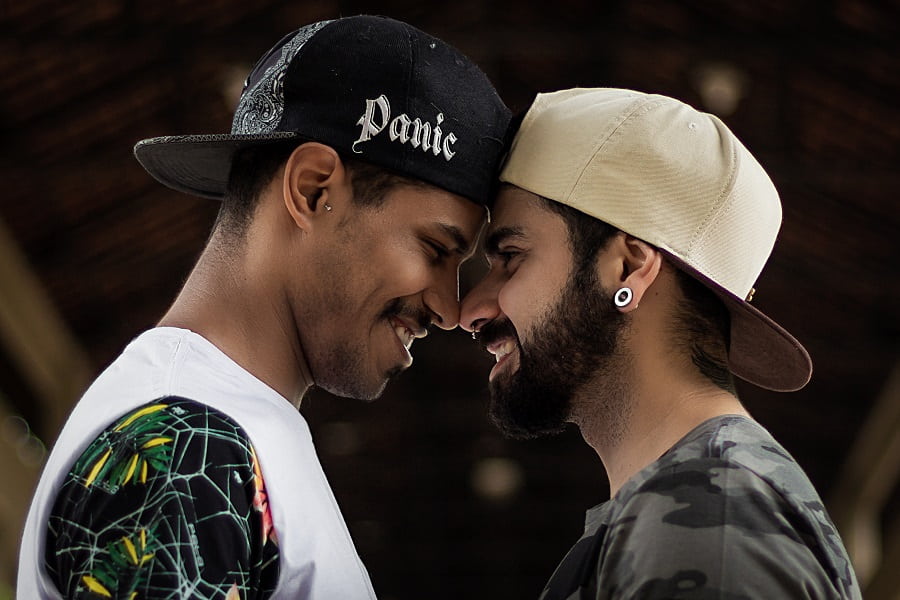 Whether you're going out for the first time or you've been seeing each other for a while, you want your time together to be special. Great dates don't need to cost lots of money; some of the best times are those which cost very little.
Making the occasion memorable is about putting a little time and effort into thinking of something that they'd enjoy. There's an enormous amount of dates you could enjoy – here are a handful of ideas to get you started!
Go to an Amusement Park
This is especially a great idea for guys who love an adrenaline thrill and could even work as one of your first dates! It's not free, so you might want to spend a little time with your man on another date first – if you don't turn out to be compatible, getting stuck together for a whole day at a theme park could be disastrous!
However, if things seem to be going well, a theme park will ensure you have some fun memories, and if you pick a spooky ride, you might even end up jumping into each other's arms…
Cook a Meal Together
If you can't get enough of food porn and cookery shows, why not get together with your man in the kitchen and rustle up something tasty? There's something very sweet about cooking together, and it's one of the cute things that gay couples do – at least on TV shows!
It doesn't matter if you only have a bijou kitchen; that's even more excuse to snuggle up and get close. If you've got more space, put some music on and dance around, and don't forget to feed each other little morsels as you go.
Have a Music Day
If you've both got a good music collection, why not pool your resources and spend an afternoon chilling at home while introducing each other to your favorite bands? This works especially well if you have vinyl or CDS – a retro date that's as cool as hell!
Volunteer at an Animal Shelter Together
Ok, this idea may be a little off-center, but it will show you the kind of person your date really is. You can tell whether someone is good-hearted by the way they treat the animals. If your guy is willing to get his hands dirty by giving some neglected animals a little love, it's a good sign that he's a keeper.
Visit the Zoo
Modern zoos are very different from the depressing places of the past. There are all types of zoos that have wide green spaces and open areas for the animals to run around. If you're not a big fan of big animals, there are farm parks and other animal places that have meerkats, lemurs, and smaller creatures. A day out with your beau will ensure you have some beautiful photos and memories to match.
Go Hiking
This isn't a good idea for a blind date for that hot guy you saw on some dating app because if you're wandering into the wilderness with someone, you need to be sure they're safe. However, once you're more familiar with a man, a day of hiking could bring you closer together.
There's something about the fresh air and countryside which is endlessly romantic, and the best part of all is that it's totally free. Pick somewhere where you can enjoy a gentle stroll rather than an arduous uphill slog, and you could even plan a picnic for lunch. Strawberry, anyone?
Take a Class Together
If you've always wanted to learn a new skill but were apprehensive about going it alone, booking up with a partner can make it seem less scary. Whether it's a one-off session or a short course, there are endless opportunities available. You could learn how to sculpt, make beer, or even pick up a new language for potential future travels with your man!
Netflix and Chill
We've saved the best for last because who doesn't like to cuddle up on the sofa and watch a good movie in the comfort of your own home? It may sound like a cliché for sex – and of course, the evening may end up that way! – but there are lots to enjoy when relaxing with a gorgeous man, away from prying eyes. Get some snacks in, and crucially, decide on the movie in advance, or else you'll spend all night trying to decide what you're going to watch!
Try these with your man, and we promise you'll never forget the experience you had! Feel free to share the article on your social media and tell us about your ideas too! What's the best date you've ever had?
Relevant news